Joseph Bonney, Senior Editor | Sep 11, 2012 7:52PM GMT
The Journal of Commerce Online - News Story
Damaged ship arrives at German port seven weeks after mid-Atlantic fire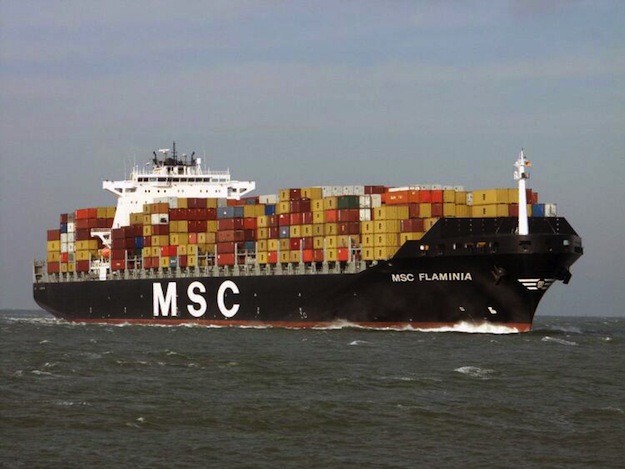 The damaged container ship MSC Flaminia docked in Wilhelmshaven, Germany, seven weeks after an explosion and fire killed two crewmembers and forced the ship's abandonment in the mid-Atlantic.
Three cargo holds were gutted by the fire, the cause of which remains under investigation. The ship's owner declared general average, meaning all parties will share in losses from the accident.
The MSC Flaminia is owned by Reederei NSB and chartered to Mediterranean Shipping Co. The vessel has capacity of 6,732 20-foot-equivalent units.
After the fire, the ship was held in international waters until authorities from the U.K., France, Belgium and the Netherlands cleared it for passage through the English Channel. German authorities later allowed the MSC Flaminia to be towed into port.
The ship was towed by the tugs Fairmount Expedition of Rotterdam-based Fairmount Marine, the Anglian Sovereign of U.K.-based J.P. Knight, and the Carlo Magno of Italy-based Augustea.