Jan 13, 2014, 2:57pm EST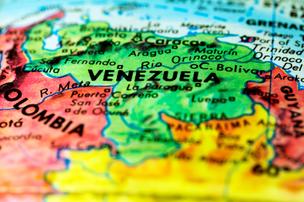 Marcio Silva
Shaun Bevan
Reporter-South Florida Business Journal








International airlines working in Venezuela have about $3.3 billion trapped in the country, according to the International Air Transport Association.


Airlines have to wait nearly a year for the Venezuelan government to convert their bolivar earnings into dollars, with the lag time growing, Bloomberg reports.


With an official exchange rate of 6.3 bolivars per dollar, the amount of cash airlines have in the country rose 27 percent from $2.6 billion in November, an IATA spokesman told Bloomberg.


RELATED CONTENT:


Companies including Brazil's Gol Linhas Aereas Inteligentes SA and Madrid-based Air Europa have been impacted by the currency controls.