04/04/2014 10:20:00 AM
Melissa Shipman


Amazon Produce Network improves quality control


Mullica Hill, N.J.-based Amazon Produce Network will continue to implement its new software system designed to improve quality control.




The system allows inspectors to take a photo of each pallet that comes into the warehouse. Each pallet is inspected for quality, condition, defects, and other important traits. Information is then reported back to the growers.


"We can have those reports immediately. The grower reaction has been really positive and our sales people have access to that data as well so it's added value for the customers as well,"
said Greg Golden, partner and sales manager.
The company began using the system last year, but Golden said the process has been slowly improved and is really refined for this year.
























C.H. Robinson launches Happy Chameleon brand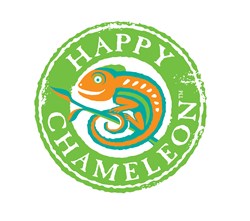 C.H. Robinson, Eden Prairie, Minn., launched its Happy Chameleon brand of tropical fruits last year. The line includes mangoes and other fruits such as limes and pineapples.
Drew Schwartzhoff, director of marketing and sourcing, said the brand is fun and colorful.
In addition, Jiovani Guevara, senior sourcing representative, was appointed to the National Mango Board by Secretary of Agriculture Tom Vilsack.
Central American ProduceCentral American Produce introduces Capco label
Pompano Beach, Fla.-based Central American Produce launched a new branded mango for 2014.
The Capco mango label launched in January.
"We felt our mangoes needed a more vibrant presentation," said marketing director Shannon Barthel.
So far, it has done well, according to Barthel.
"Reception of the new label has been outstanding, as it gives customers a beautiful display for the product," she said.

GM Produce Sales celebrates 30 years
2014 marks the 30th anniversary for GM Produce Sales LLC, Hidalgo, Texas.
GM Produce Sales Inc.
Alyssa Martinez
Tom Shiba bought the business in 1984 and now Alyssa Martinez, hired this year, is the third generation of the family to join the company.
Martinez is a recent graduate of Texas A&M and will support the sales staff.
Last year marked a record year for GM. The company imported over 10 million boxes from Mexico, a number that has never before been achieved by any one importer, according to JoJo Shiba, marketing director.
This year, the company plans to increase its volume through its Nogales, Ariz., location.

"Nogales has given us more opportunities to better service our current and potential clients on the West Coast,"
said Wade Shiba, managing partner.

http://www.thepacker.com/fruit-vegetable-news/marketing-profiles/mangoes/Mangoes-marketing-business-updates-253906331.html?ref=331