The Agricultural Transformation Society Trops, founded in 1979 by a group of growers devoted at that time to the cultivation of strawberries, took a giant leap two years ago when after opening its new 14,200 square metre facilities, in which the firm invested 17 million Euro.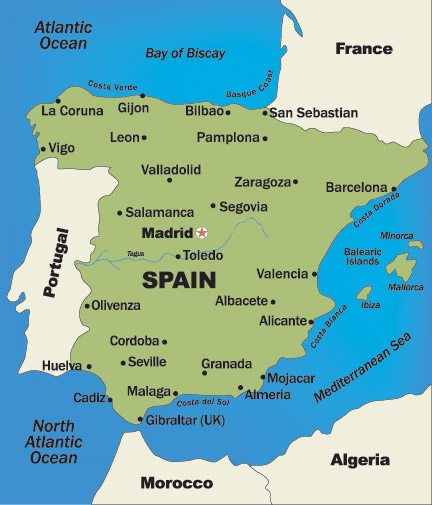 This has allowed the company to continue growing steadily, becoming Spain's second largest subtropical fruits marketer (mangoes and avocados), with a total turnover of 42.5 million Euro in 2013, closely behind the giant Fruit Montosa SL, based in Almayate and owned by Jose Luis Montosa, Malaga's
"avocado and mango king"
, which made 50 million Euro last season.

The new challenge for Trops is to enter the retail market, to which end it is finalising the formalities to start the construction of a 200 square metre store specialised in subtropical fruits from Malaga, but also olive oil, honey, goat's cheese and meat or nuts.
"We have extraordinary products in Malaga which are mostly sold overseas, but we need to encourage local consumption,"
stated on Monday the manager of the cooperative, Enrique Colilles.
The investment needed to build the new facilities, which will be located within Trops' grounds in El Trapiche, will amount to 1.5 million Euro, and the construction is planned to last for eight months. In addition to a restaurant and a retail store, the project includes a petrol station, which would only be used by the approximately two thousand members of the firm.
Besides mangoes and avocados, Trops sells aromatic herbs, kumquats (a type of dwarf orange), persimmons, cherimoyas and lychees. It also manufactures ​​guacamole and avocado juice.

New partners in Portugal

In total, the cooperative has about 2,000 members, thirty of whom are from Portugal, where a number of producers have recently started growing avocados.
In addition to Malaga and Granada, the firm has producers in Castellar de la Frontera (Cadiz), Alicante, Valencia and Castellon, and have received applications from Moroccan growers.
Last year, the cooperative sold 14 million kilos of avocados and 8 million kilos of mangoes, 90% of which were exported to over twenty countries in Europe, Africa and Asia.


Source: Diariosur.es
Publication date: 5/21/2014
http://www.freshplaza.com/article/121080/Spain-Trops-preparing-to-enter-subtropical-fruit-retail-market