July 18th, 2014


A Malawian tropical fruit processor is set to receive a major cash injection that could help transform the country's horticultural production and export capabilities.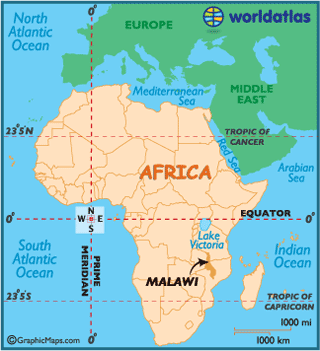 The US$15 million package is made up of investments from the International Finance Corporation (IFC), the Global Agriculture and Food Security Program (GAFSP) and Dutch development bank FMO and will support the expansion of Malawi Mangoes – a fruit processor that also grows its own bananas, mangoes and pineapples.










In addition, Malawi Mangoes is also due for its final certification from the Rainforest Alliance shortly, which would make it the first African banana plantation to receive the accreditation and the first mango plantation in the world to get official approval from the international non-profit organization, according to an IFC release.
Jonathan Jacobs

Craig Hardie





In a joint statement, Malawi Mangoes founders and managing directors Jonathan Jacobs and Craig Hardie, have explained how the investment will propel the company over the coming years.
"Malawi only needs investment and access to markets to become a regional leader in high-value horticultural production and processing,"
the statement says.


"This investment by IFO and FMO, combined with the empowerment of local people, puts us on the path to our goal of becoming the leading agro-processing company on the African continent over the next five years."


The businessmen set up Malawi Mangoes in 2009 in the Salima district after hearing how most of the mangoes grown along the River Malawi had historically been going to waste.
As one of the poorest countries in the world and with 80% of its population living in rural areas, Malawi has lacked financial backing to transform the fruit sector into a viable industry and build value into its fresh produce.
Malawi Mangoes will now be scaling up its operations and increasing partnerships with local farmers through its smallholder outreach and development programs.
It plans to increase staffing levels fourfold over the next five years and increase the amount of farmers supplying fruit.


Other plans include expanding the nursery, developing a new 1,200 hectare plantation, installing climate-smart drop irrigation technology and expanding the ripening chamber capacity.


"With this new investment Malawi Mangoes can start benefiting from economies of scale while at the same time empowering local people thus having a tremendous positive impact on the local rural employment in Salima,"
adds FMO chief investment officer Linda Broekhuizen.