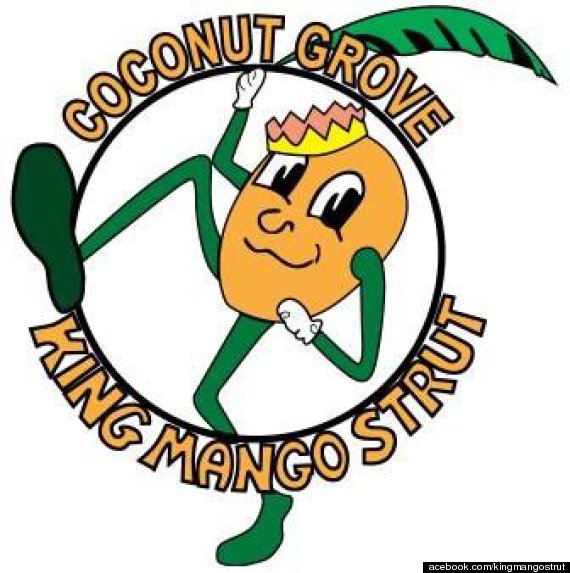 December 28 @ 2:00 pm - 6:00 pm | Free
The King Mango Strut is a thirty-three year old beloved tradition, in Coconut Grove. This year, we will strut our stuff on Sunday, Dec. 28th, at 2:00 p.m., parading from Commodore Plaza to Main Highway to Grand Ave. Get there early, for a great viewing spot!
The Strut is a zany satirical parade that pokes fun at the news stories and personalities of the past year.
Expect to see parodies of the news highlights, and your favorite (or least favorite) politicians and celebrities.
The parade also features great music, with five live bands, which remain on the street for a great after-party, until 6:00 p.m., with lots of dancing in the streets.
And, there is the Little Miss Mango/Little King Mango competition, where every kid wins, and gets to ride in the parade. Bring your child to Commodore Plaza at 1:00 p.m. to enter.
IF YOU WANT TO LAUGH ALL AFTERNOON, AND DANCE INTO THE EVENING, THIS EVENT IS FOR YOU!
The parade is FREE, and family friendly.
We also welcome groups to join the parade, by submitting an entry form, which is available at www.kingmangostrut.org.
There is NO ENTRY FEE to join the Strut. Just present something topical, funny, and entertaining to the 8-10,000 spectators.
We hold
"disorganizational"
meetings, open to the public, where you can get and share ideas, join a group, or find people to join your group. The meeting schedule is on the web site.