HOME / ON THE LAND / VIDEO: MANGOES AND ZINGO

VIDEO: Mangoes and Zingo

BY: Paul Oliveri, VIDEO BY: Paul Oliveri

Date: 02.02.2015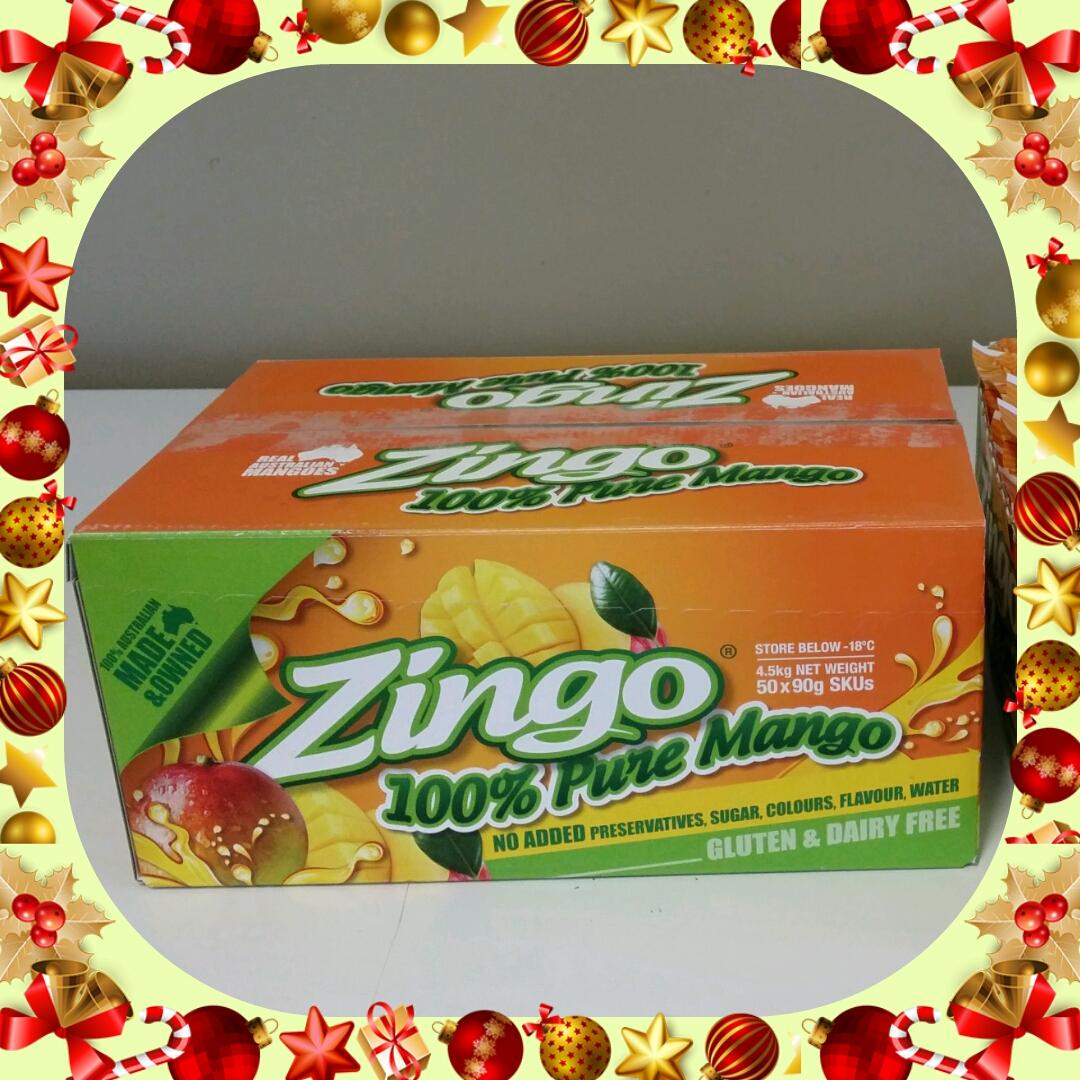 Mareeba mango farmers John and Debbie Nucifora chat with Paul Oliveri about their 100 per cent frozen mango treat, the Zingo and how they are looking to increase its market.
Monsoon season … Goin' troppo or just plain
'Mango Madness'
is that time of year in far north Queensland when the heat and humidity tag team to deliver the average punter a three-month-long body blow.


At the height of this season most sensible people head for air-conditioned cabs and search out the nearest cold drink or ice-cream to devour.



While nothing can be done about the weather Mareeba mango producers John and Debbie Nucifora have come up with a solution to the problem of what to eat when the mercury and humidity perform their double act.


This husband and wife team have come up with the Zingo; a frozen, 100 per cent pure mango fruit treat.


"The Zingo looks like an icecream or an ice block but it's very different. It has only one ingredient, which is mango and there are no added sugars, colours or preservatives,"
Debbie says.


"It's perfect for many on special diets as it's gluten, dairy and nut free, low in sugar, fat and salt but high in fibre."
While John had the idea for this healthy
'mango in a tube'
around 15 years ago, the couple only started the venture two and a half years ago, and despite this lag local accolades for the Zingo have come quickly
with
the Mareeba Chamber of Commerce awarding John and Debbie its
'New Business of the Year'
for 2014.
Likewise consumers who know the Zingo have embraced it's qualities but John says,
"It's a slow process, we are growing the distribution areas and sales have been doubling each year so we can't complain but getting known in the market is a big job.
"Debbie does all of the sales and marketing and we wouldn't be where we are now without her doing what she has done. She's never been trained in marketing but has taught herself beautifully. She's a real weapon".
Currently John and Debbie's mango creation is sold within the Cairns, Townsville, Mackay and Brisbane regions but Debbie says,
"We believe the Zingo has the potential to be sold nationally and the next big markets we would like to enter are Melbourne and Sydney.
"We have a minor presence in Melbourne now but need to expand there as much as we can.
"We've only got a very small budget for marketing so I've just been using lower cost options such as point of sale advertising, Facebook and targeted taste testings for promotion."
Don't miss the full feature in Blue's Country Magazine issue 307, on-sale February 12.
Subscribe to the magazine
to never miss an issue.
http://www.bluescountry.com.au/articles/2015/2/video-mangoes-and-zingo/