Joseph Bonney, Senior Editor | Jun 24, 2015 3:16PM EDT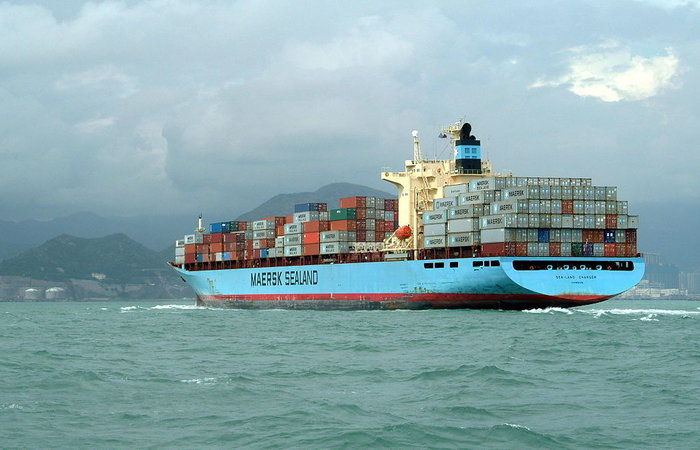 SeaLand sees its new service linking Central America with the U.S. East Coast as an opportunity to increase its interchange of cargo from ships of its larger corporate sibling Maersk Line.



"We've designed this service to connect well with the rest of our inter-American network,"

Timothy DiPietropolo, SeaLand's line manager for the trade lane, told JOC.com.






This hub-spoke connectivity is central to the strategy of SeaLand, the Americas regional carrier that Maersk Group launched earlier this year. A large percentage of SeaLand's cargo is relayed to and from services of Maersk and other carriers at Manzanillo, Panama.




SeaLand was launched earlier this year, resurrecting the name of the pioneering container ship line that Maersk acquired in 1999.
The company uses ships with capacities of 900 to 2,500 twenty-foot-equivalent units.




The new Central America-East Coast service's first sailing departed Manzanillo last Sunday and is scheduled to make its first U.S. port call this Sunday at GCT New York on Staten Island, New York.



The weekly service uses three 1,700-TEU ships provided under a vessel sharing agreement with APL, which previously operated a standalone service on which MOL chartered space. SeaLand provides two of the services's ships; APL furnishes the third vessel.




Refrigerated cargo is expected to make up a large proportion of the new service's cargo base. The service's first northbound calls are at GCT New York, which is working to develop a niche in reefer cargo, and Philadelphia, which is already a major U.S. gateway for refrigerated shipments.




Other top northbound commodities in the trade lane include coffee, foodstuffs and general merchandise. Southbound commodities include poultry, paper, used clothing and general department store merchandise, DiPietropolo said.




The service's vessel rotation is: Cartagena, Colombia; Manzanillo, Panama; South Florida, New York, Philadelphia, Savannah, South Florida, Cartagena. Initially, the service is calling Miami until a final decision is made on a South Florida terminal.


Separately from the new Central America-U.S. East Coast service, SeaLand has added a call at Manzanillo, Mexico, on its AC3 route from Central America, Colombia and the west coast of South America.


The additional call will provide SeaLand's AC3 with a second port on Mexico's west coast, along with Lazaro Cardenas. The service's new port rotation will be: San Antonio and San Vicente, Chile; Buenaventura, Colombia; Balboa, Panama; Lazaro Cardenas; Manzanillo.


Cargo at Manzanillo will be discharged at the Contecon terminal. The first sailing to Manzanillo will be by the Carsten Maersk on July 9.
http://www.joc.com/maritime-news/container-lines/sealand/sealand-says-new-americas-service-offers-transshipment-opportunity_20150624.html