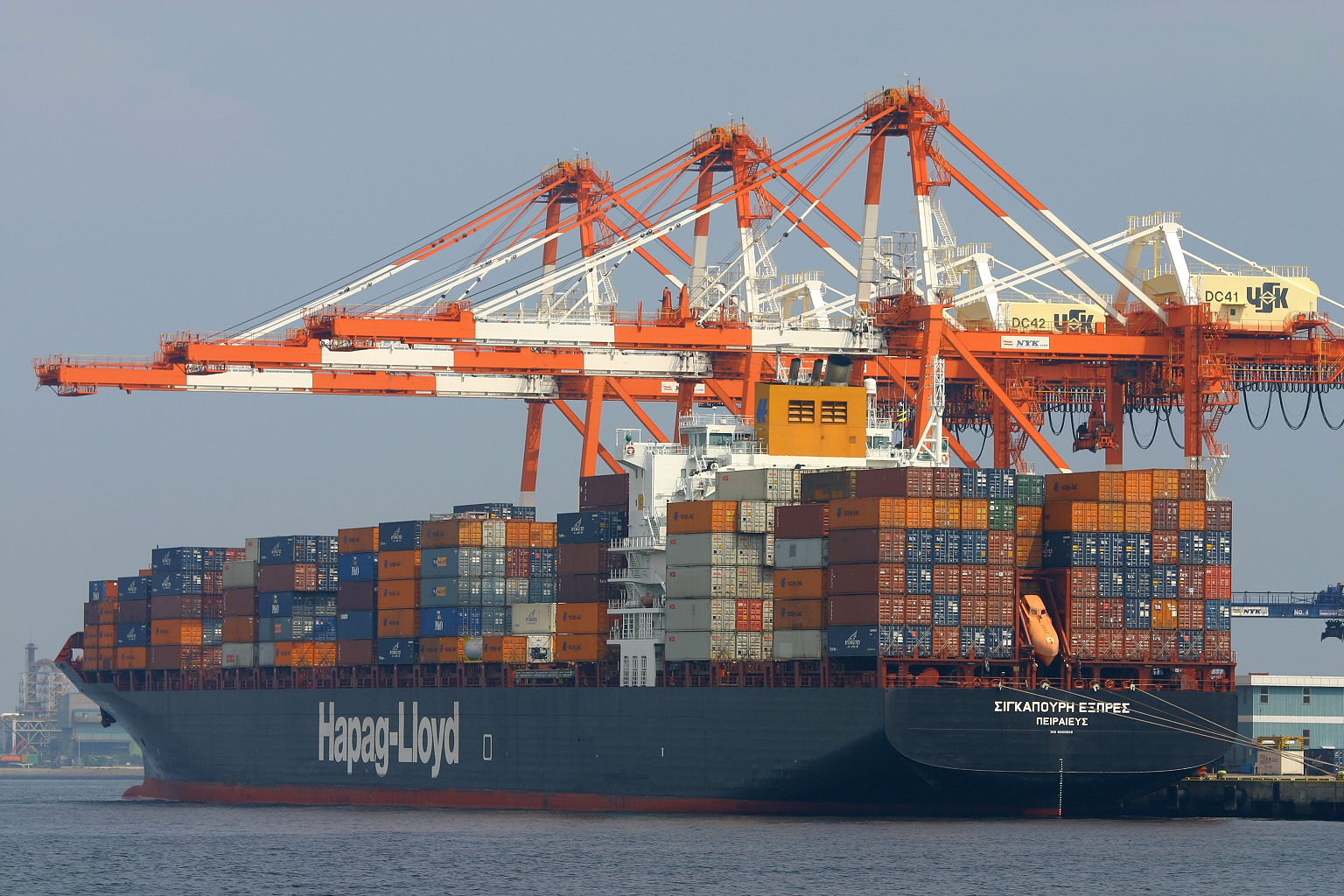 Hapag-Lloyd has reportedly picked Deutsche Bank, Goldman Sachs and Berenberg to assist it with an initial public offering, fueling speculation the German ocean carrier is accelerating its plan for a public float.
German ocean carrier Hapag-Lloyd has picked Deutsche Bank, Goldman Sachs and Berenberg to assist the company with an initial public offering, according to reports from several media outlets, including Reuters and the Wall Street Journal.
Choosing banks
"indicates that Hapag-Lloyd is accelerating efforts to float a minority stake on the Frankfurt stock exchange as early as this fall, a move it has previously indicated as a goal,"
the Wall Street Journal said of the news, adding that the Hamburg-based container shipping company's IPO could be valued at $5.5 billion.

To put that valuation in context, when Neptune Orient Lines, parent company of ocean carrier APL, was rumored to be taking over Hapag-Lloyd in 2008, the company was supposed to be valued around $6 billion. And that was before its recent acquisition of the container business of CSAV in a deal that left the Chilean shipping company with the largest individual stake in Hapag-Lloyd.

The company had equity of 4.8 billion euros on March 31 or about $5.2 billion at today's exchange rate, according to Hapag-Lloyd's first quarter financial report.

Hapag-Lloyd has declined to comment on the reports, and it's unclear what share of the company might be sold to outside investors.

With 183 owned and chartered container ships with 970,549 TEUs of capacity, Hapag-Lloyd is currently the fourth largest ocean liner company worldwide.

According to Hapag-Lloyd's website, its largest shareholder today is CSAV German Container Holding with 34 percent.
The other major shareholders include:
** an investment company owned by the City of Hamburg, which has a 23.2 percent stake;
** Klaus-Michael Kuehne's Kühne Maritime, 20.8 percent;
and
** TUI, the tourism company that formerly owned Hapag-Lloyd, 13.9 percent.
Smaller investors include the insurance companies Signal Iduna and HanseMerkur, HSH Nordbank, and a group led by M.M.Warburg & Co.
http://www.americanshipper.com/Main/ASD/HapagLloyd_selects_banks_in_advance_of_IPO_60881.aspx