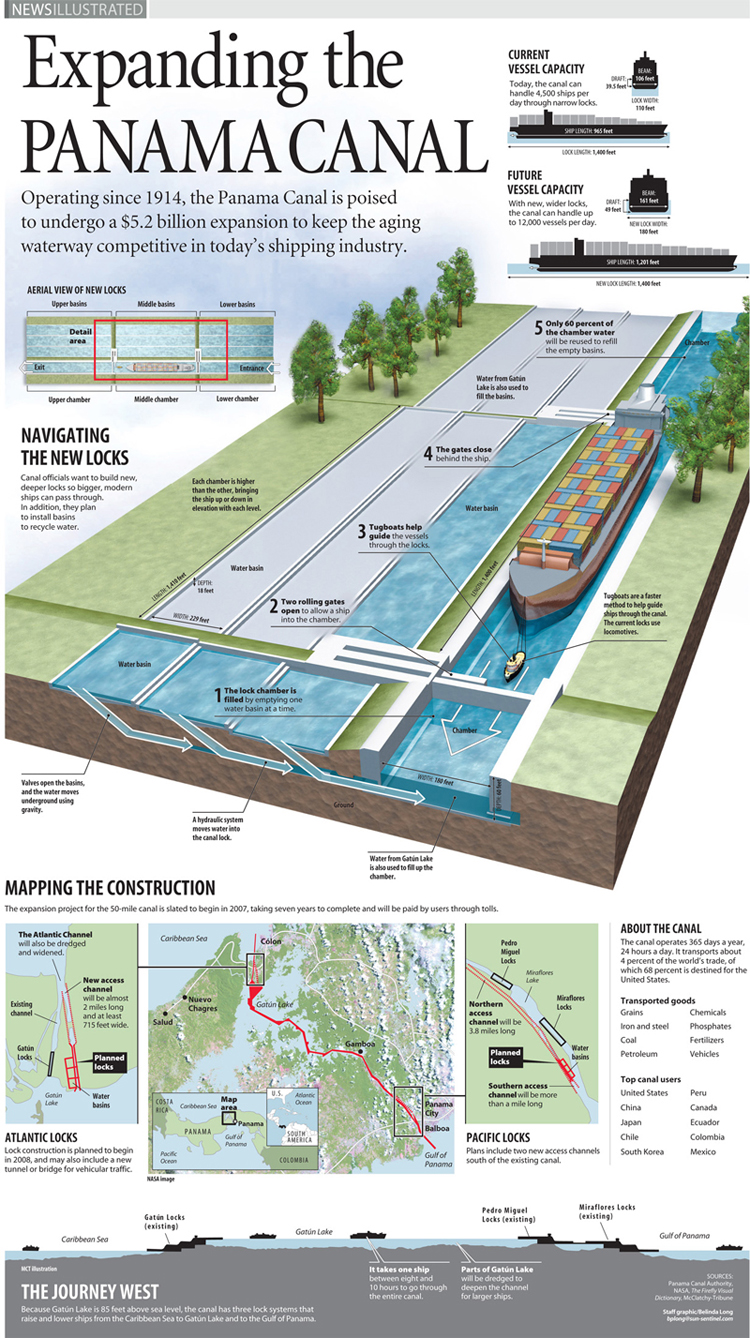 The Panama Canal Expansion Program will create a new lane of traffic along the Canal through the construction of a new set of locks, increasing the waterway's capacity.
The new locks will have three chambers, water-saving basins, lateral filling and emptying system and rolling gates. Here's an update on the project from the Panama Canal Authority:




The Panama Canal Expansion Program is nearing completion with the construction of the Third Set of Locks reaching 90% completion this month.