Bruce Barnard, Special Correspondent | Aug 20, 2015 7:59AM EDT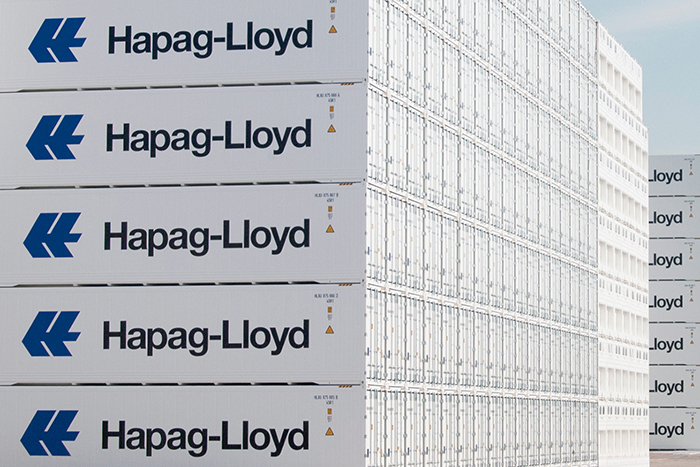 LONDON — Hapag-Lloyd has ordered 6,000 reefer containers to boost its share of the growing traffic on the South American trades.


The German carrier said it has invested a double-digit sum in the containers, which have a capacity of 12,000 twenty-foot equivalent units, and will be gradually integrated into its fleet starting in the coming weeks.




Around 1,000 of the new containers will be fitted with controlled-atmosphere technology that prolongs the life of certain fruits and vegetables while maintaining their quality.


"We operate a state-of-the art reefer fleet that is the fourth largest in the world. With the new reefers, we are expanding our leading position even further in the specialized business with its specific demands and will thus benefit from the growing reefer market,"
said Rolf Haber Jansen, CEO of Hapag-Lloyd.


"With our enhanced reefer fleet, we are ideally positioned for the Latin American trade, which is an important part of the reefer business — right on time for the opening of the expanded Panama Canal next year."

In April, Hapag-Lloyd ordered five new 10,500-TEUs ships with capacity for up to 2,100 reefers that will be deployed primarily on trades to and from South America
"as this region is one of the strongest reefer markets in the world."




http://www.joc.com/maritime-news/container-lines/hapag-lloyd/hapag-lloyd-buys-6000-reefer-containers-chase-south-america-traffic_20150820.html