IMO NOTE:

The National Mango Boards loves to pat themselves on the back for increasing mango consumption in the USA.
The IMO has argued for 15 years now, that consumption in USA is driven by immigration which comes to the USA with a predisposition to consume mangoes.
The largest immigrants come from Philippines and India where mango is the national fruit.

Further proof that the 70 million usd. unjustly taken from exporting countries has been squandered.


This explains everything ....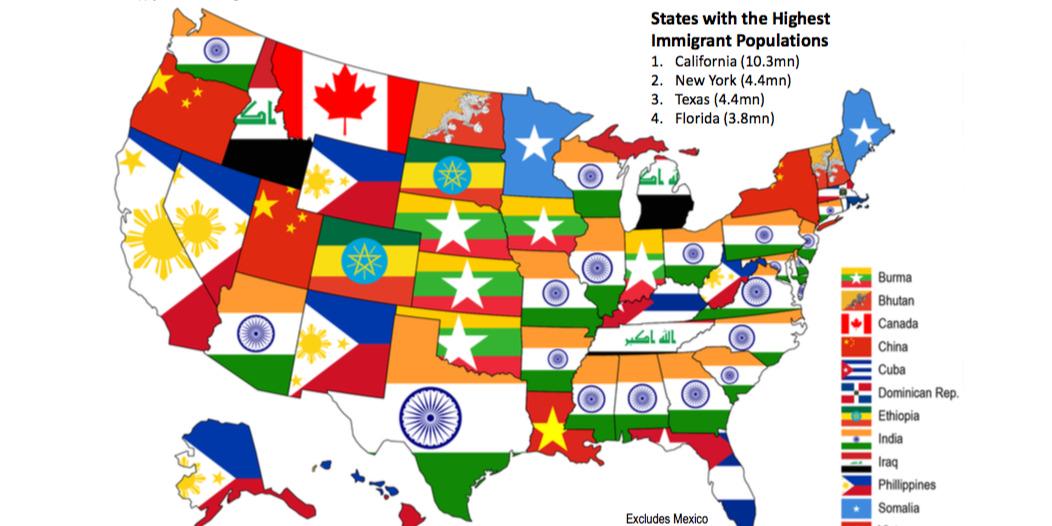 Bank of America Merrill Lynch recently circulated a
"Transforming World Atlas"
that investigates some of the big demographic and economic trends that define the world.


One of the many charts and maps in the note was this map, based on data from the Department of Homeland Security, showing the country, other than Mexico, that is the most common country of origin for immigrants living in each state.