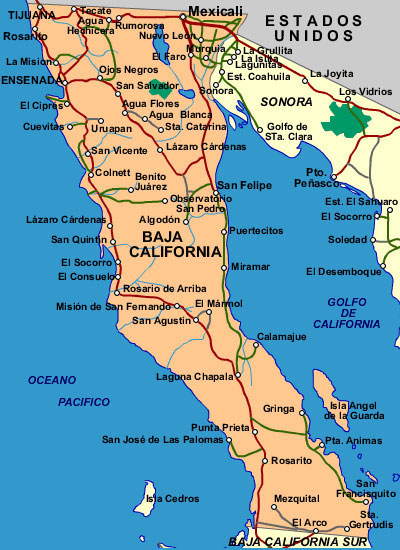 We are very excited to offer you the ability to purchase our award-winning Baja Olive Oil.
Baja Olive Oil is available in 8 distinctively delicious flavors:



Natural, Jalapeno, Habanero, Garlic, Grapefruit, Mandarin Orange, Lemon, and Red Pepper with pimiento and laurel extracts.






Baja Olive Oil was awarded the Los Angeles 2005 County Fair – Silver Medal in the

"Olive Oils of the World"

Extra Virgin Oils International Competition, where the world's best olive oil producers competed.


Baja Production Area Locations




The company has two production areas.
The first is in Rancho San Telmo, with a Mediterreanean climate, located south of Enseanda and 10 kilometers from the Pacific Ocean in the Diaz Ordaz Ejido.
This established olive field area of approximately 250 acres hosts a total of 30,000 trees.
The majority are Mision or California variety, with a few Manzanita variety trees.


The second plantation is located in the Netzahaulcoytl Ejido in the Valley of Mexicali, with a total of 40,000 trees in 450 acres.
Planted in 2002, olive varieties include Pical, Arbequina, Barnea, Frantolo, and Leccino.
The company maintains an Extra Virgin Olive Oil production line, as well as a production of blended oils of the same varieties. Both production areas are irrigated by a drip irrigation system.



The Obtainment Process

The milling of the olives is the first step in the process. The object is to break the fruit so that it later releases the oil that is inside its cells.
Milling is accomplished with a hammer-type instrument in which the olive is smashed by hammers that turn at high speed The paste obtained from the mill is then blended, to form oil from the olive cells in a manner that creates larger drops.
The work is done at a temperature of between 77-86 degrees Fahrenheit. These temperatures facilitate the extraction of the oil, reduce the viscosity, and favors the formation of the oil. Higher temperatures would be harmful to the product.




Once the paste is blended, it is centrifuged, without adding any chemicals or heat.
Thanks to the different densities of the liquids, the extracted products are separated by levels, with the heaviest products (water and pomace) remaining on the exterior part of the centrifuge, and the lightest (oil) remaining in the center.
** The oil from the first pressing is the most valuable, and as the pressing continues, different quality oils are obtained.
About 5 kilos of olives are needed to obtain one liter of oil during the first extraction, consuming the oil within the first year guarantees that the quality of the oil is intact.
These oils are known by the generic name of virgin olive oils.
Refinement is the chemical and physical process that virgin olive oils are subjected to. This process allows the elimination of lecitines, pastes, colors, acidity, adherents, and odors that affect the quality of the oils.