We've compiled a list of things you absolutely must do during your visit to Spain.
No, this is not another list of the
"Top 10 Touristy Things You Must See."
Rather, this is a list to help guide you how to live like a local while you are touring through Spain.
If you want the true Spanish experience, check off these 10 things and you'll be living the Spaniard life in no time.
WARNING: You might not want to go back home…


1. Eat Dinner After 9:30. Hungry at 7 pm? If you're in Spain, you might just be out of luck, because Spanish dinner time doesn't start until after 9 pm. The good thing? You won't go to sleep hungry. But the best thing is that you can…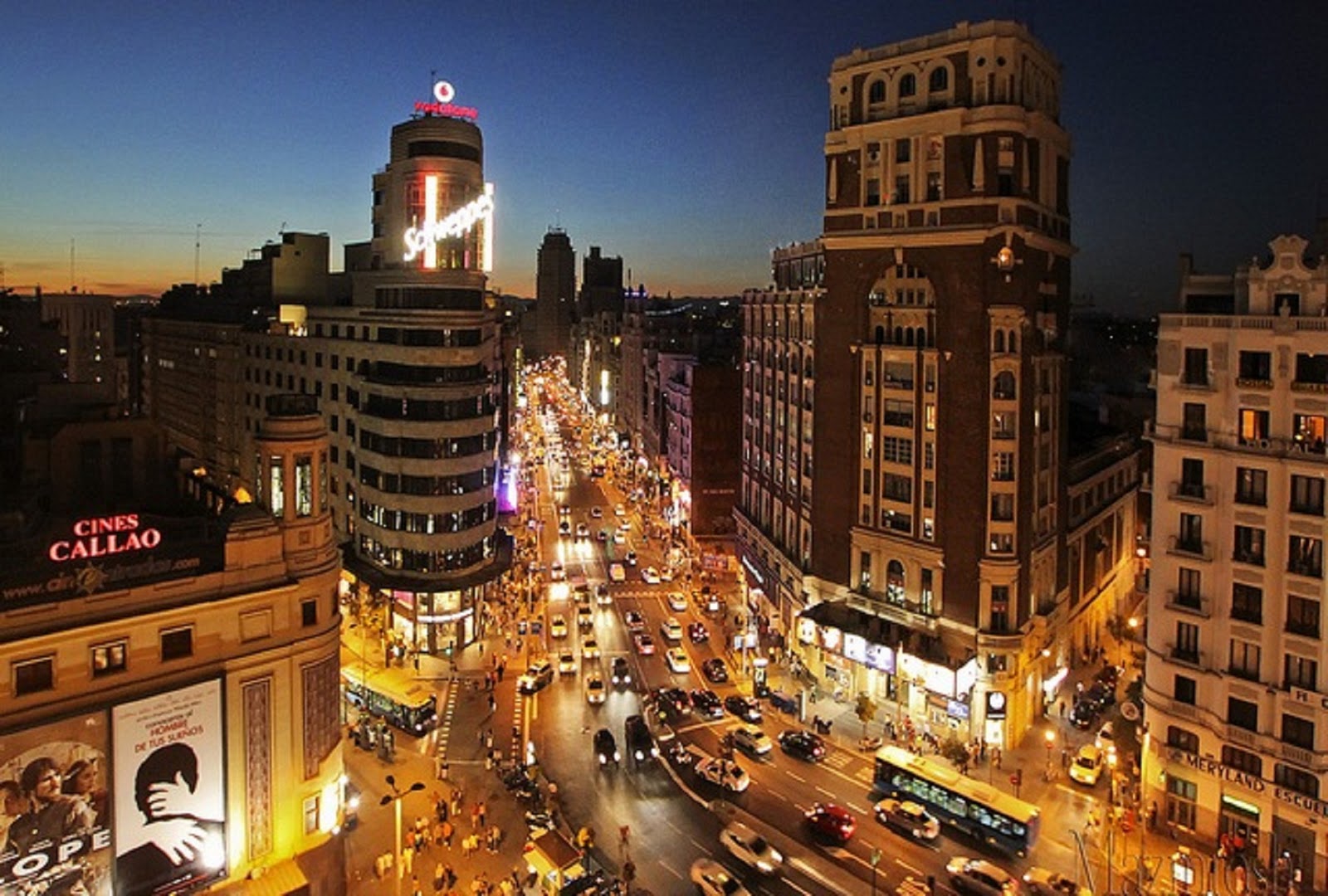 2. Have a pre-dinner snack. That's right. Remember when mom and dad told you not to have a snack too close to dinner?
Well, in Spain a pre-dinner snack is encouraged! Besides, how else would we make it until dinner time?
Commonly known as the time to
"merendar,"
between 5 pm and 7 pm is the designated time to grab a delicious pre-dinner munchie.
Go the sweet route and grab a coffee with a slice of cake, or go the savory route and munch on a tasty pintxo.
3. Accessorize with a fan. No, fans are not just souvenirs! Spanish women actually use them to cool down on a hot summer day. Not to mention, they are a fashionable addition to any summer outfit!
4. Say hello to people you don't know. We are very friendly in Spain. So, if we don't know you...well, we still want to say hi to you! Try it.
You'll be surprised how much an "hola" from a stranger can brighten up a day.
5. Eat tapas while standing. Go to a traditional tapas bar, grab a tiny little high-top table, order a
"caña"
(or a small glass of Spanish beer), and tapas to share; and don't waste your time trying to find a chair.
6. Share a paella. Try a paella in Valencia, where the famous rice dish originated!
But here's the challenge: When you're done, don't ask for the check and leave.
Instead, enjoy a meal the true Spanish way, with a
"sobremesa."
A term unique to Spain and only Spain, this refers to the time after you're done with your meal. Instead of eating and running, you stay sat with your family and friends, and just relax. Besides, you're on vacation; there's no rush ;)
7. Eat fish on the beach from a cone. Head to the beach and scope out a
"chiringuito,"
or a fish shack.
There, they'll fry up some freshly caught fish and hand it to you 5 seconds later, in a big, delicious, paper cone. Besides, ice cream cones are so yesterday.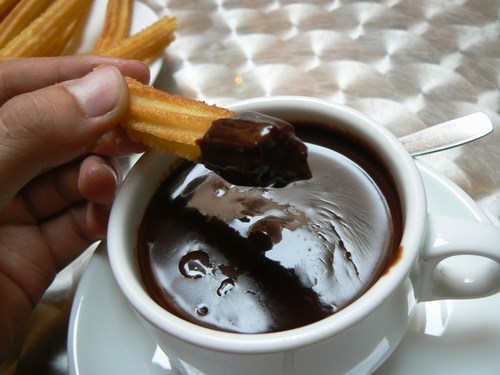 8. Have churros and chocolate for breakfast. Fried dough dipped in chocolate for breakfast? #YOLO.
9. Take a siesta. Otherwise recognized in Spain as the
"relaxation time."
If you're feeling tired around 3 pm, don't fight it. Embrace it!
Whether it's a nap, or just a nice big meal with friends and family, the middle of the day deserves a rest. While not every Spanish person has time to fit a full siesta in a normal busy day, when on vacation, it's a given.
10. Enjoy the moment. Don't think about what you need to do this afternoon, tomorrow, or when you get back home.
Sit back, grab a caña, eat some tapas, talk to friends until your mouth feels like it's going to fall off, and say...SALUD!




http://www.spain.info/en_US/reportajes-portales/estados_unidos/10_Things_you_must_do_to_experience_Spain_like_a_local.html