IMO NOTE:
Unless Vision Import Group gets the EXCLUSIVE Marketing Rights for the entire Brazil Palmer mango crop, this will be another failed attempt at rebranding a variety of mango. The Scientific world knows this variety as a Palmer mango. To call it by any other name is an attempt to confuse consumers.
This is a repeat of the Cirulli Brothers venture with the
"Champagne"
mango which is nothing more than a highly graded Ataulfo mango. Once Cirulli Brothers lost their corner on the market, the Ataulfo took over a substantial share of the USA marketplace and now the
"Champagne"
sham is over.
~ Will Cavan
Executive Director
International Mango Organization (IMO)

John Vena and Vision Import Groups import KISS mangoes
September 03, 2015 | 11:32 am EDT
John Vena and Vision Import Group are importing KISS mangoes
Photo by John Vena



John Vena Inc.

,

is welcoming the start of 2015 KISS mango season by adding a ripening process.
The Philadelphia-based wholesaler is working in partnership with River Edge, N.J.-based Vision Import Group LLC to distribute the Brazil trademarked KISS fruit and has developed a ripening process for the unique mango, according to a news release.
In its preconditioning process, the distributor applies 8-10 pounds pressure to the fruit that produces fruit at the perfect stage of ripeness for foodservice and high-volume retail customers, according to the release.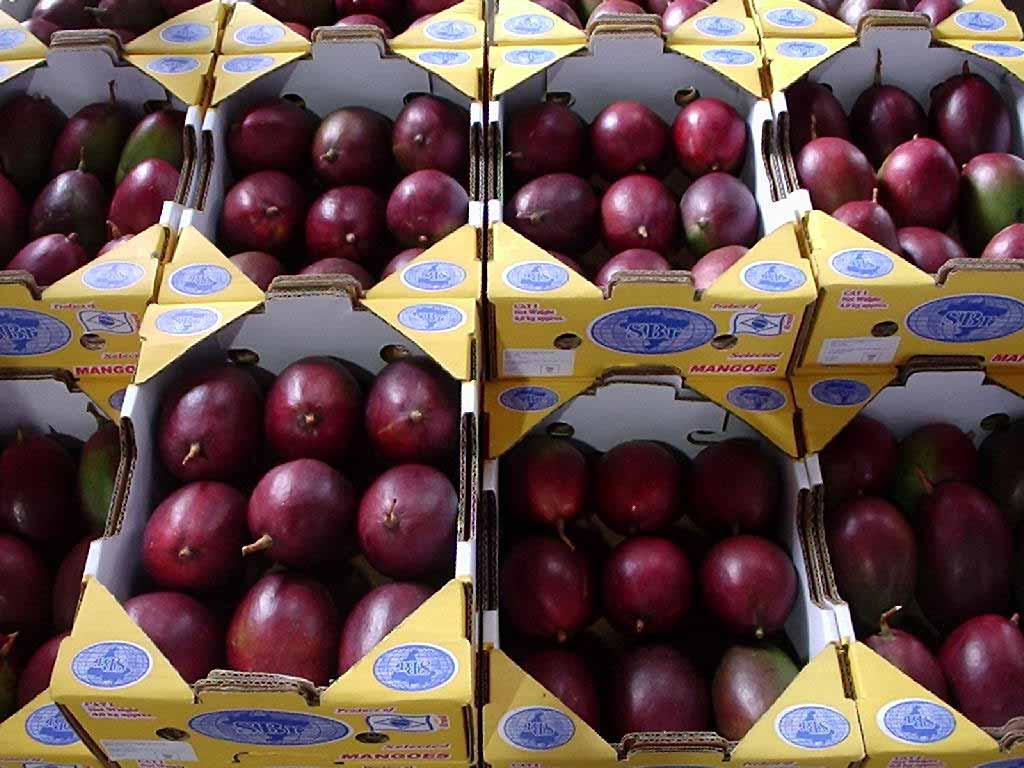 With brix levels of 15-16 and a mild tropical flavor reminiscent of peaches and nectarines, the KISS mangoes are ideal for introducing the uninitiated into the mango-loving market, according to the release.
The fruit is grown in northern Brazil's Sao Francisco river valley, a semi-arid region known for tropical fruit production.


The slender mango possesses a distinctive, deep red purple, almost byzantium, blush and its apricot-colored flesh is nearly fiber-less, which produces high yields and sweet taste and eating experiences, according to the release.
The KISS variety is an iconic tropical fruit that remains the national fruit of India, Pakistan and the Philippines and is an ideal snack for health-conscious people, according to the release.
Vision Import Group is a part of the Los Angeles-based Vision Produce Co., which imports Mexican, Central American, and South American produce.
http://www.thepacker.com/news/john-vena-and-vision-import-groups-import-kiss-mangoes