COURTESY OF MINERO
Where to Eat in Oaxaca, Mexico, According to a Chef


Chef Rosio Sanchez can't get enough of the food in Oaxaca, Mexico.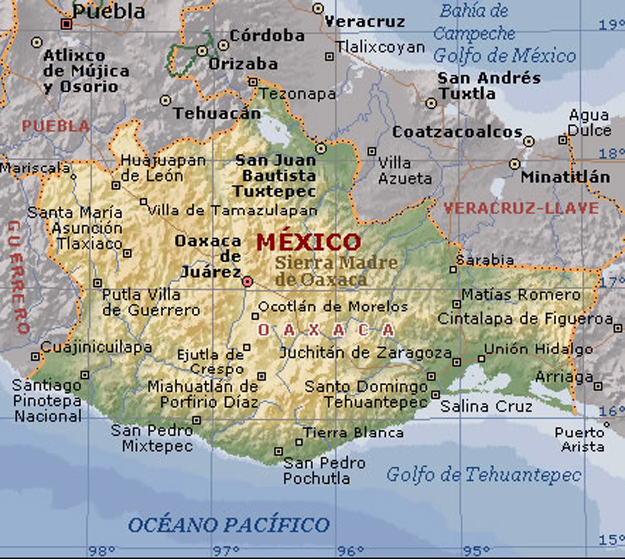 The former sous chef at foodie-mecca
Noma
in
Copenhagen
, Rosio Sanchez can't get enough of the rich culinary traditions and superb ingredients in
Oaxaca
, Mexico.
Travels here inspired her to open a new taco stand,
Hija de Sanchez
, in Copenhagen.
"In markets like Tlacolula, you can pick what you want and have it grilled right there,"
she says.
"I like to buy a big steak and then a tortilla, which I tear apart by hand."

"I was so glad my trip overlapped with Oaxaca's Día de los Muertos (Oct. 31–Nov. 2), a festive holiday that honors family members and loved ones who have died. In addition to the parades, the singing, and the celebrating, I got to taste pan de muertos, or bread of the dead, a sweetened roll that's made with a dense dough and dipped in hot chocolate."

"The dish I like most at the rustic
Itanoní Tortillería y Antojería
is a simple quesadilla with cheese and hoja santa, an aromatic Mexican herb. The married couple who owns the restaurant uses heirloom corn from local sources.
For the best mole, I head to the 100- seat
Quince Letras
, where Celia Florián makes it both in the traditional style and in new ways. Her Spanish-style mole with almonds and olives is delicious."

"Casa Oaxaca has just nine guest rooms and feels very intimate, like you're staying at a friend's house rather than a hotel. The courtyard is so inviting—you'll want to hang out there and drink mezcal all night (my favorite: Pierde Almas). Try the hotel's restaurant, too: Chef Alejandro Ruiz presents Oaxacan cuisine in such a simple yet sophisticated way."
Want more tacos?
Check out our picks for the three most inventive new taquerias in the United States.


This story appeared in the August/September 2015 issue.
http://www.afar.com/magazine/where-to-eat-in-oaxaca-mexico-according-to-a-chef?