Saudi Gazette - 24 June, 2013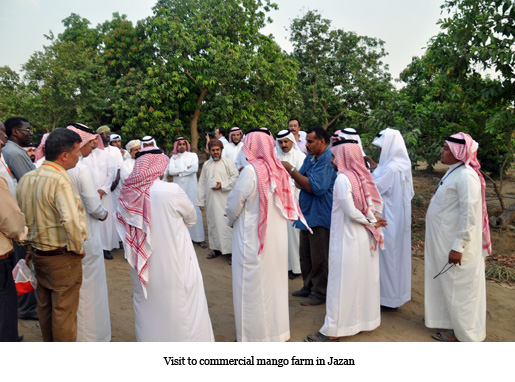 Jazan is one of the Kingdom's most important regions when it comes to agriculture.





With fertile soil, copious amounts of groundwater and numerous valleys ideal for growing fruit, Jazan's farmers cultivate various agricultural produce, including mangoes. Some mango trees in the region are reportedly over 100 years old.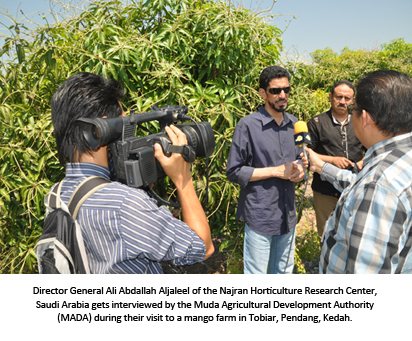 The success story of growing mango fruit in Jazan started in 1982 when the Ministry of Agriculture conducted, through its agricultural research center, several studies on mangoes growing in Egypt, Sudan, the US, India, Australia and Kenya.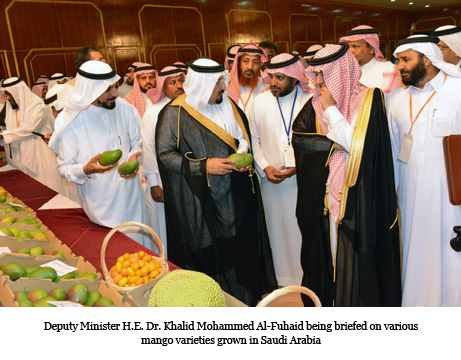 The ministry started growing mango seedlings in the region, which is characterized by its hot climate and low humidity — two important elements for growing the sweet fruit.
Mango trees begin to bear fruit four to five years after being planted. A tree can live up to 15 years and produce large amounts of fruit.


Jazan's farmers begin to harvest thousands of tons of mango fruit in March from their farms. There has been a marked increase in the number of mango trees in the region and many more farmers are focusing on growing mangoes and other types of fruit.


Mangoes contain a store of phenolic and carotenoid compounds (gallotannins, alpha-carotene, beta-cryptoxanthin and more) that seem to offer some protection against several types of cancer.


Vitamin A and beta-carotene in mango can boost your eye health, while vitamin B6 helps control homocysteine in the blood. High levels of this amino acid are associated with increased risk of heart disease and stroke.

The soluble fiber in mangoes slows down the release of sugar into the bloodstream.



Farmers have to provide mango trees with sufficient quantities of fertilizer all year around to ensure a great yield the following year.



Jazan farmers have forged a good reputation for themselves at the national, regional and international levels. The region exports mangoes to several European countries as well as to North America and Japan, thanks to support the Saudi government offers to farmers.



Every year, the region holds a mango festival to market this important product inside and outside the Kingdom. The best mango types include Al-Tumi, Al-Jil, Al-Jaleen, Al-Zubda, Abu Sinara, and Al-Kait.
As an agricultural region,
Jazan
has proved to be successful and profitable for investors and farmers alike who want to benefit from its abundant natural resources.

https://www.kuna.net.kw/ArticleDetails.aspx?id=2461273&language=en