JOC › Maritime News › Container Lines › Hapag-Lloyd





JOC Staff | Oct 14, 2015 3:37PM EDT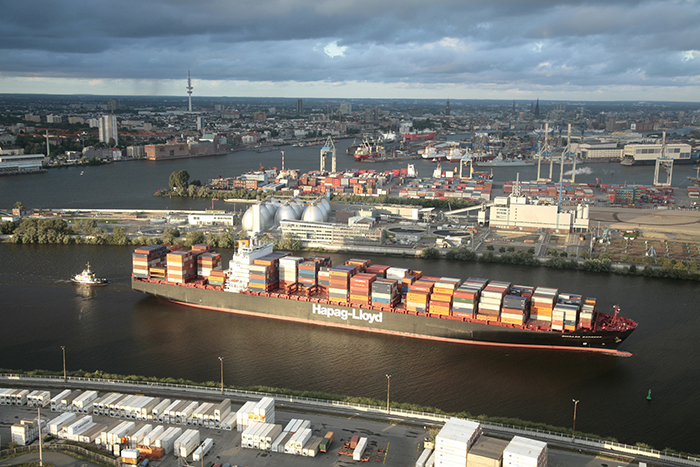 Hapag-Lloyd is scaling back plans for its initial public offering, and now plans to seek $300 million instead of the $500 million as it had previously announced.
The world's fifth-largest carrier by container-carrying capacity is one of several German companies that have had to scale back their capital-raising efforts in an uncertain financial market.
The company's two largest shareholders, CSAV with a 34 percent stake and Kuhne Maritime with 21 percent, will reduce their shares in the IPO to $30 million apiece from the previously planned $50 million.
To compensate for the lower expected capital from the IPO, Hapag-Lloyd also plans to obtain a $125 million loan from Berenberg, Deutsche Bank and Goldman Sachs.
Hapag-Lloyd said it expects the IPO to begin trading on Oct. 30, following an offer period extending from Oct. 15 to Oct. 17. The anticipated share price is 23 to 29 euros per share ($26-$33).
Hapag-Lloyd will announce its third-quarter earnings Nov. 11. The company
in the first half posted an operating profit
of 267.7 million euros, compared with a loss of 101.5 million euros a year earlier. Net profit for the six months was 157.2 million euros, compared with a 173.3 million-euros loss in the first half of 2014.


The bulk of the IPO proceeds are expected to fund a down payment on an order for several large container ships. The new vessels will mark a major investment for Hapag-Lloyd, whose largest ships have a capacity of around 14,000 twenty-foot-equivalent units.

Hapag-Lloyd is considering orders for a limited number of 18,000-TEU vessels but no decision has yet been made, CEO Habben Jensen said at the JOC's Europe Container Trade conference in Hamburg in September.
http://www.joc.com/maritime-news/container-lines/hapag-lloyd/hapag-lloyd-scales-back-size-planned-ipo_20151014.html