Opposition's Macri has solid lead over ruling party's Scioli

Economic changes expected even if race goes in unpredicted way




Four weeks ago, it was widely expected that the next president of Argentina would be the candidate of the ruling party. But in a first-round election that stunned the nation, opposition leader Mauricio Macri stole the momentum, and as voters return to the polls on Sunday the presidency looks like his to lose.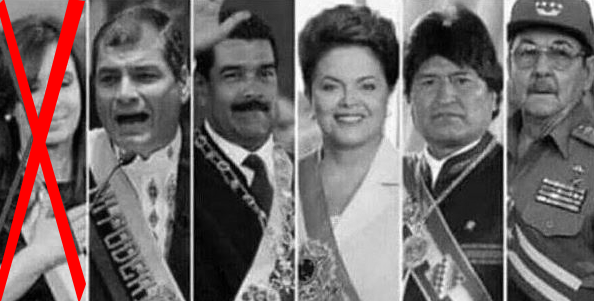 Macri is the more market-friendly candidate and global companies are lining up to invest, persuaded that the country will reopen for business since he is leading the ruling Peronist party's Daniel Scioli by 6 to 8 percentage points. Up to a tenth of voters remain undecided, however, and polls were off a month ago, so there is room for surprise.



A central plank of Macri's policies is the immediate lifting of currency controls to boost investor confidence amid the lowest reserves in nine years. Scioli says Macri's plan would lead to a massive devaluation that would destroy purchasing power and fuel inflation already running at 24 percent.

In reality, the state of the economy will dictate austerity measures from either candidate, said Diego Ferro, co-chief investment officer at Greylock Capital Management.

"Argentina unfortunately doesn't implement changes when it should, only when it has to and there is no doubt that next year they will have to implement changes regardless of who wins,"
Ferro said by phone from New York.

Elephant In The Room




Neither candidate has addressed the elephant in the room: the reforms needed to reduce inflation, fix a fiscal deficit of 7.2 percent of gross domestic product - the largest in over 30 years - and lure back investment dollars which have stayed away due to currency controls, a lack of regulatory predictability and a decade-long dispute with holdouts from the 2001 default.





The men have put forth different images, with Scioli claiming the populist mantle. Campaigning on Thursday, he said the election is between Macri, whom he called "an arrogant guy from Barrio Parque," an exclusive neighborhood in Buenos Aires, and him, the son of a worker who understands the needs of the people.





Both candidates will nonetheless probably prescribe a similar recipe, albeit with distinct dosages, analysts predict.


Macri says he will seek to end the holdout conflict that caused Argentina to default once again last year. He will eradicate tariffs on grain exports and reduce the 35 percent tax on soybeans, Argentina's largest source of export revenue, by 5 percent a year. He also pledges to bring inflation to below 10 percent in two years and to restructure the statistics agency after the International Monetary Fund censured Argentina for misreporting economic data.





Scioli, while defending the legacy of President Cristina Fernandez de Kirchner, is promising similar changes in the agricultural sector while saying inflation will take a full four-year term to tame. Seeking to contrast himself to Macri, he says he will continue to protect Argentina's industrial sector by sticking with the policy of a peso whose exchange rate is administered by the central bank.

Markets React


Markets have already reacted to a likely Macri win, cushioned by the knowledge that a Scioli victory would also be an improvement on the status quo.


The stock market is at a record high, bond yields are at their lowest in eight years and Morgan Stanley is advising soybean producers to sell their stock now in anticipation of a post-electoral glut.


Both candidates will not only change economic policy but the way that the government handles its trade partners, its opponents and its communications, said Juan Gabriel Tokatlian, of the University of Torcuato Di Tella. What will differ is the pace.


Fernandez's eight years have been characterized by standoffs -- with farmers over export taxes, international trade partners over import restrictions and the country's middle class over access to buying dollars. All of those will likely ease, irrespective of who wins. The fact that 12 years of rule by Fernandez and her deceased husband Nestor are ending is creating a buzz of possibility.


Argentina's prospects are promising but getting there will not be a smooth ride. The transition will be challenging for the next government, Mauro Roca, chief economist at Goldman Sachs & Co wrote in a note to clients Thursday. Macri's aggressive approach risks an overshooting of the exchange rate and spike in inflation while Scioli risks missing the boat if he delays the necessary corrections for too long, Roca said.

"Whereas there is some consensus about the promising medium-term economic prospects, there is less clarity about the challenging transition,"
Roca said.
"Due to the magnitude of the necessary corrections and inevitable political restrictions, policy reforms will be subject to significant implementation risks."

Both candidates will face challenges in finding consensus to implement changes. Macri will govern with a minority in both houses of Congress, although he is bolstered by the surprise capture of Buenos Aires province in last month's election which has caused fractures in the Peronist alliance. Scioli will have to distance himself from the rhetoric of continuity that has dominated his campaign, said Greylock Capital's Ferro.

"There is no ambiguity in the case of Macri and that's one of the reasons why the market was so happy, because we know that from moment zero there will be a coherent plan to get Argentina out of its problems,"
Ferro said.
With Scioli,
"we will get there but it will take longer."
http://www.bloomberg.com/news/articles/2015-11-20/argentina-poised-to-make-history-in-sunday-presidential-election