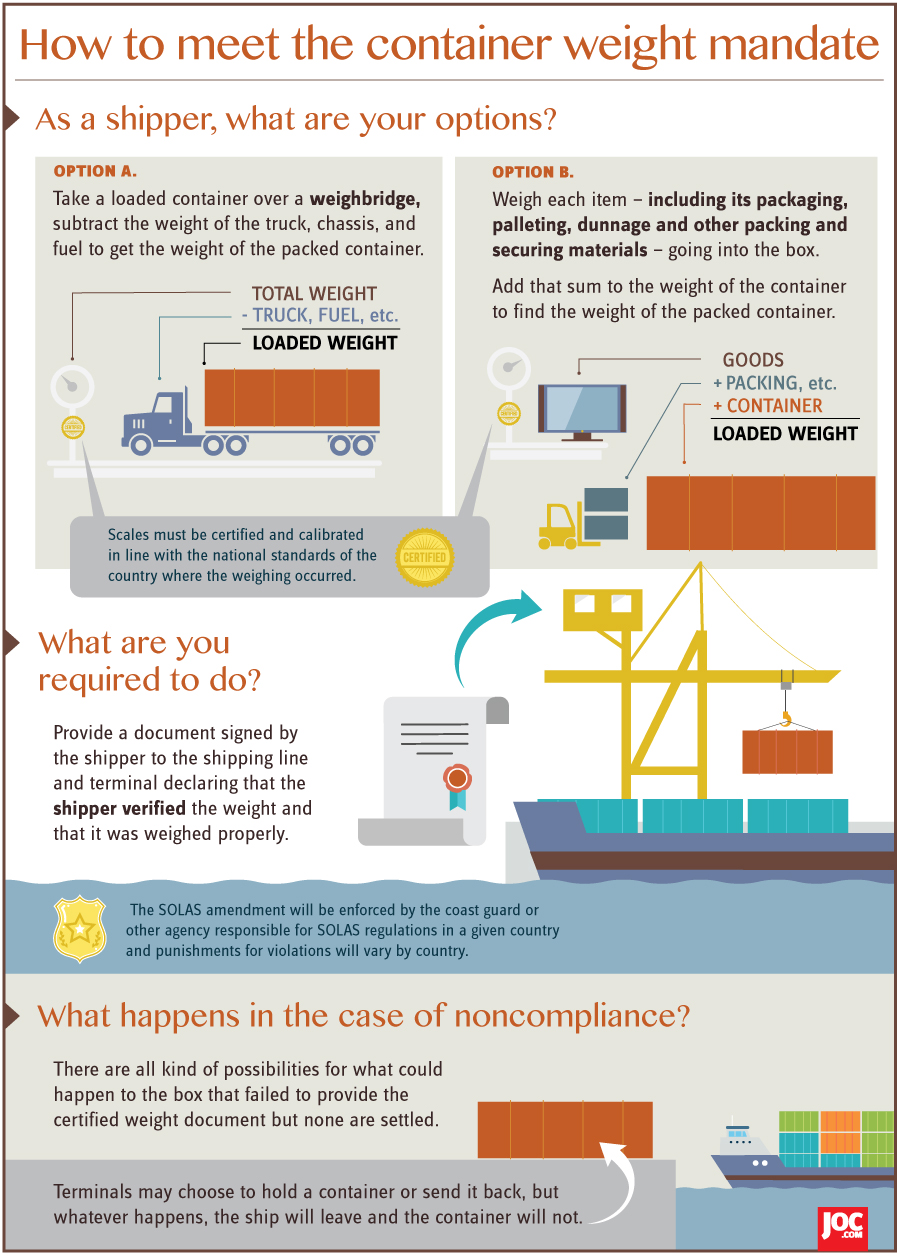 Effective July 1, 2016, all containers must be accompanied by a shipping document signed either electronically or in hard copy by the shipper on the bill of lading listing the verified gross mass of a container in order to be loaded onto a ship.
The mandate from the International Maritime Organization under the Safety of Life at Sea (SOLAS) convention comes after mistakenly declared weights contributed to maritime incidents, such as the breakup and subsequent beaching of the MSC Napoli on the southern U.K. coast in 2007, and the partial capsizing a feeder ship in the Spanish port of Algeciras in June.


The weighing must be done in one of two approved ways, on scales calibrated and certified to the national standards of the country where the weighing was performed.
Many of finer points of the new regulation have not yet been finalized, such as enforcement, and what happens to a container that arrives at a port without the necessary documentation or if the VGM (verified gross mass) declaration for a container turns out to be false or incorrect.





JOC.com is dedicated to providing readers with coverage of what will be the one of the largest challenges facing the container shipping industry in 2016.














http://www.joc.com/special-topics/container-weights