Early in the spring of 1961, a group of geologists started drilling a hole into the seafloor off the Pacific coast of Baja California.
The expedition, the first if its kind, was the initial phase of a project intended to punch through Earth's crust and reach the underlying mantle. Little did they know that their efforts would soon be overshadowed when John F. Kennedy launched the race to the moon in May of that year.











RELATED CONTENT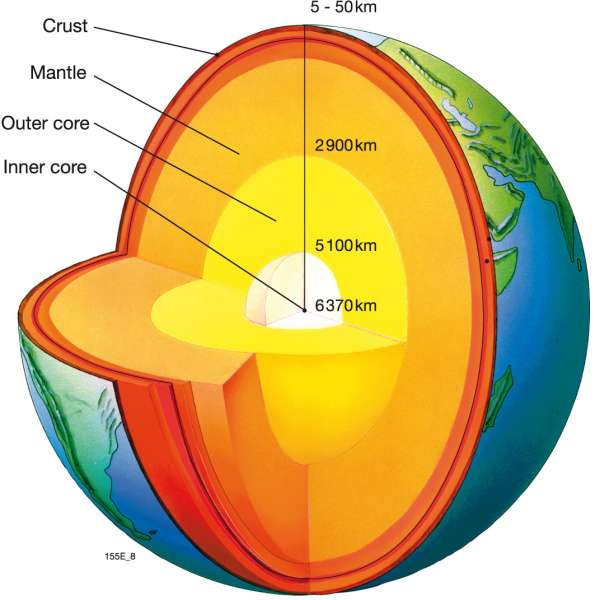 By the end of 1972, after
expending billions of dollars
and via the collective effort of thousands of scientists and engineers, six Apollo missions landed on Earth's orbital companion and brought home more than
841 pounds
of moon rocks and soil.
Meanwhile, the earthbound geologists who dreamt of getting a glimpse of Earth's inner workings were left empty-handed with the remnants of various programs thanks to
budget cuts
.
Since the 1960s, researchers have attempted to drill into Earth's mantle but have not yet met with success. Some efforts failed due to technical problems; others have fallen prey to various sorts of bad luck—including, as discovered after the fact, picking inopportune spots to drill. Nevertheless, those efforts have shown that the technology and expertise to drill to the mantle exists. And now the first phase of the most recent attempt to reach this important part of our planet is boring through a thin section of ocean crust in the southwestern Indian Ocean.








Read more: http://www.smithsonianmag.com/science-nature/decades-long-quest-drill-earths-mantle-may-soon-hit-pay-dirt-180957908/#iOqGz4Kzxs046ViW.99