23/04/2016 09:38:41
Following the mango season launched Thursday
http://www.haitilibre.com/en/news-17219-haiti-agriculture-launch-of-the-mango-season.html
the US Agency for International Development (USAID) under the US initiative Feed the Future Haiti will provide post-harvest equipment, such as mobile collection and plastic crates, to the farmers cooperatives and associations to reduce losses of mangoes after harvesting.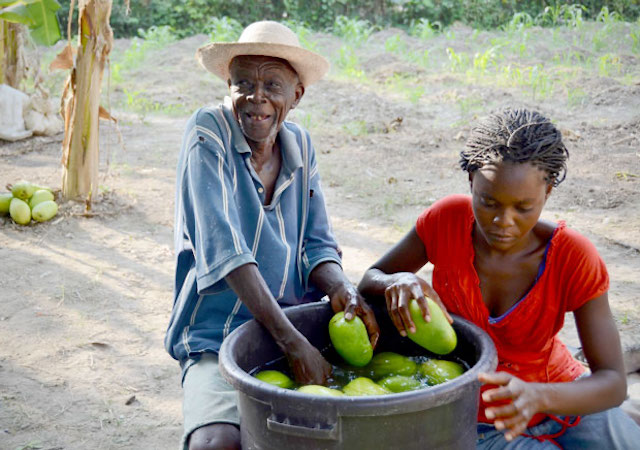 In particular, two regional cooperatives

Chanpyon

were created in Mirebalais (COPACMI) and Saut d'Eau (COPACSE) to provide to producers of entities to whom sell their mangoes. to exporters under the brand

"Chanpyon"

and provide them with

legal

institution with which they can handle, while ensuring that the Francisque mango is high quality for export. With their help and that of other stakeholders, USAID aims to increase the income of 15,000 mango producers from more than 40 associations of farmers, by increasing the amount of Francisque mangoes sold to exporters.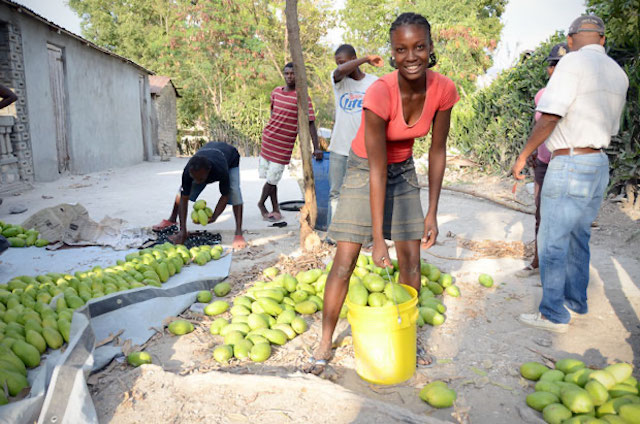 In addition to providing post-harvest support, the US Agency will support the other stakeholders in the mango value chain, to increase the production and exports of Francisque mangoes, which includes among others :

Train mango producers on best practices for grafting mango trees, planting, and maintenance of seedlings;
Continue to work with the producers' associations to facilitate sales of Francisque mango to exporters ;
Implement a traceability system in collaboration with the Ministry of Agriculture, to record 6,000 farmers in Mirebalais and Saut d'Eau ;
Travailler avec les exportateurs et fournir une assistance technique en collaboration avec le Ministère de l'Agriculture et le Département de l'Agriculture des États-Unis d'Amérique (USDA) / APHIS (Animal and Plant Health Inspection Service), pour assurer que la Loi sur la Modernisation de la Sécurité Alimentaire (FSMA) soit respectée ;
Propose practical solutions to provide rural credit at reasonable rates to stakeholders.
The Feed the Future Haiti program promotes agricultural intensification, rational management of natural resources, a modern system for the post-harvest and marketing. By intervening at all levels of the value chain, including corn, rice, beans, plantains and vegetables, the program improves the livelihood of thousands of small Haitian farmers and increase domestic production.


HL/ HaitiLibre







http://www.haitilibre.com/en/news-17250-haiti-agriculture-mangoes-post-harvest-support-of-the-usaid.html