Saturday, 23 April 2016
MP Saravanan
Chennai: With the summer heat rising each day, the prices of mangoes to
continue to climb up in the city.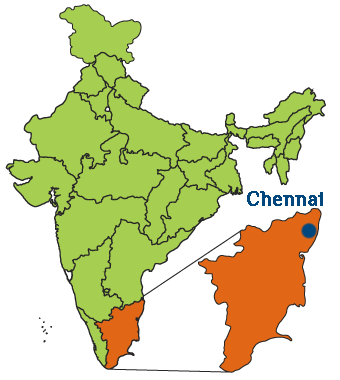 Speaking on the issue, Tamilnadu Flower and Fruits Traders Welfare Association general secretary V Govindarajan says,
"Lack of arrivals is the main reason for the rise in price of fruits. Currently around 4-5 truck loads of mangoes are coming to Koyambedu as against 30-40 trucks last year. Mangoes from Salem, Krishnagiri, Dharmapuri have arrived in small numbers. Due to low availability, prices have increased to around 20 per cent in all varieties of mangoes."

A box of Alphonso, the top quality mango has zoomed to around Rs 1,600 which was around Rs 1,200 (a piece weighing around 250 gram costs Rs 80) last year. Price of the other mango varieties have risen around 20 per cent.
Tamilnadu Mango Growers Federation joint secretary P B Murali says,
"Mango is harvested in around one lakh acres in Tamilnadu. But unseasonal rain and harsh weather conditions have taken a toll on the king of fruits. Since
flowering season is not good, there are
less fruit bearing trees. As a result, harvest was below expectations'.
Murali, who also won the Best Mango Grower in 2015, from Tamilnadu Agriculture
University
says,
'It is one of the widely grown fruit in both tropical and sub-tropical areas like Salem, Tirupattur, Dharmapuri, Krishnagiri. For growing mangoes on a profitable scale, the rain and weather must be in a defined range. In addition to altitude, temperature, rainfall and the wind velocity
also influence growth and production. Mango thrives well under humid and dry conditions. If that is disturbed then harvest will definitely be poor. That is what happened in the State last year'. Echoing his view, Salem Mango Growers Association president A Jayapal said, 'though flowering was good, in the later period of time, all flowers weathered and fell. So it was a rude shock, for thousands of growers particularly Alphonso mango growers which is cultivated in around 5,000 acres. Apart from Alphonso, the main varieties like Benglura, Emampasand, Nadusalai, Senthura
, Banganapalli and Neelam are also affected'.
Traders note that, since there is
severe drought in Maharashtra, there could be no arrivals from there. So mango arrivals from Gujarat and Karnataka can only bring down the rates in Chennai.
Moreover, the availability of Alphonso, which is the leading commercial variety in the State will increase. Though it is known by different names in different regions like Badami, Gundu, Khader, Appas, Happus and Kagdi Happus the price of the variety will not remain stable.




Box In varieties In India more than 1,000 mango varieties are grown and of them 20 are grown commercially. Most of the Indian mango varieties have specific geographical and ecological requirements for optimum growth. They are broadly divided into four major sectors. * In North - Dashehari, Langra, Chausa, Bombay Green and Fazri * In South - Banganapalli, Totapuri, Neelum, Pairi, Suvarnarekha, Mulgoa, Kalapadi and Rumani * In Western region - Alphonso, Kesar, Mankurad, Fernandin and Vanraj * In Eastern region - Langra, Fazri, Chausa, Zardalu, Himsagar and Malda