Friday 27th May 2016, 04:03 Central Time

Mangoes put in solid performance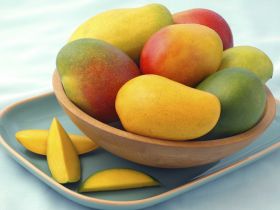 RELATED ARTICLES
1Mango superfruit status probed
10Camposol hits new record
Tropical fruit sales in the US are back on track after contracting by 2 per cent in 2014. Two reports published by the National Mango Board and Nielsen-Perishables Group show that the category grew by 11 per cent overall in 2015.
Mangoes led the charge, accounting for 44 per cent of dollar sales in the category. After an 8 per cent decline in 2014, weekly dollar sales per store increased 6 per cent, while volumes increased 16 per cent following a decline of 13 per cent in 2014.
However, the average retail price per mango fell by 8 per cent in 2015 to US$0.98. East North Central had the largest dollar increase, up 13 per cent to US$173 mango dollars per store per week.
Most regions saw an increase in sales value and volume, with only New England declining in both compared to 2014.
The Performance Benchmark Report and the Mango Market Development Index Reports were created using FreshFacts (registered) data, comparing 2015 mango scanner data to 2014.
The Mango Performance Benchmark Report breaks down mango sales, volume and pricing by quarter and sub-region, and dives into both organic and fresh-cut trends.
The Mango Market Development Index Report ranks the nine sub-regions and 48 ScanTrack markets by mango sales per capita.
http://www.fruitnet.com/americafruit/article/168861/mangoes-put-in-solid-performance