The former No. 2 at Argentina's Public Works Ministry was arrested after he was caught burying bags containing millions of dollars in cash in the grounds of a convent near Buenos Aires.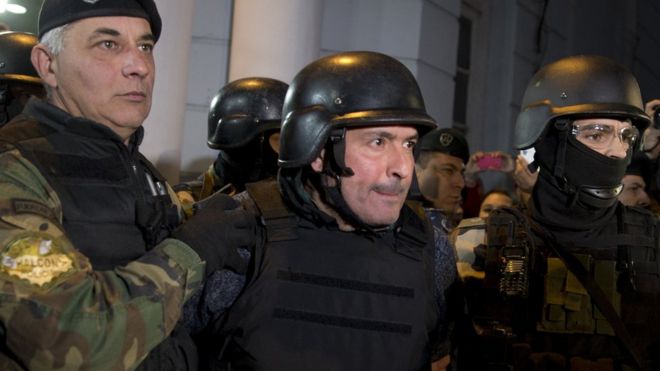 Jose Lopez, who served as public works secretary under ex-President Cristina Fernandez de Kirchner and her late husband, Nestor Kirchner, was found with an assault rifle and six bags containing dollars, euros, Japanese yen and Qatari riyal.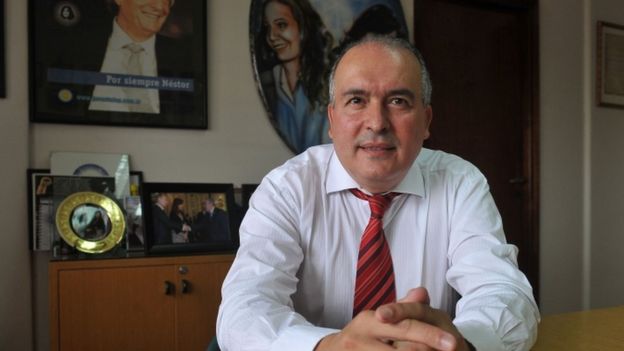 Local media outlets broadcast and published images of Lopez wearing a bullet-proof vest and riot helmet in custody outside a police station on the outskirts of Buenos Aires.


The arrest may further complicate any return to politics for Fernandez, who is already under investigation in a string of cases involving money-laundering and corruption allegations.
In April, she accused the government and the judicial system of conspiring to put her in prison.

"Being transparent will move us away from embarrassing situations like the one we woke up to today, an event we are all embarrassed by,"
President Mauricio Macri said Tuesday.
"We are changing and it's good that we uncover everything we want to change in Argentina."


Lopez was not immediately available for comment and details regarding his legal representation weren't made public.

The police were tipped off by a neighbor who saw Lopez taking bags out of his car in the middle of the night. They are still counting the money, though local media reported as much as $8.5 million was involved.


Lopez, who currently serves as a lawmaker in the Mercosur parliament, said in an interview on TN in April that he had overseen more than 40,000 infrastructure projects during his tenure.


"We never gave any benefits to any businessmen and all the projects were done through public tender and were awarded at the lowest cost,"
he said
http://www.bloomberg.com/news/articles/2016-06-14/kirchner-official-caught-burying-millions-in-argentine-convent